A Valen-thai banquet
Valentine's Day is always a fun day in Thailand, and each year we make it an opportunity to host a banquet at the church. We invite saved and unsaved friends to play games, eat dinner, and hear a message about the love of God. This year we called the banquet a "Valen-Thai" dinner and encouraged attendees to dress in traditional Thai clothes. We had a fun time, a great turnout, and a clear message from a fellow missionary about how God's love can make us free. We love having these opportunities to tell our friends about Christ in new ways.
AN ENCOURAGING VISIT
Later in February, we were excited to have a visit from our sending pastor, Dennis Jennings, our mission director, Jon Konnerup, and one of our supporting pastors, Paul Monroe! Being able to be face-to-face with these spiritual leaders in our lives, introduce them to the people we serve, and to take them around to key places in our ministry and in Bangkok was a blessing. I was also able to show them the area we are praying about for our first church plant next year. We are thankful to them and to the Lord for the encouragement we received from their time here.
A FIRST IN MINISTRY
Not long ago, I experienced a first in my ministry. I was asked to perform a wedding! One of our church members, a member of my Sunday school class, Miss Meow, got engaged to a Canadian believer and asked me to perform the ceremony. Not only had I never performed a wedding before, but I certainly had never done it in two languages! The ceremony went well, and it's great to see the newlyweds in church on Sundays.
EXCITING NEW ENGLISH COURSES
In March, we made an exciting change in our English program. We switched from an on-going weekly class setup to 10-week modular courses. Kayti curated a curriculum for our first module, and we started to spread the word about the new course. On the first night, we had 22 students take the proficiency exam, and we have had new students every night since then! We actually are having to set a limit now because of having more students interested than we have room for!
We are praising the Lord for the people He is bringing our way, giving us the chance to share Jesus with the students after every class. Please pray for these classes, these students, and these opportunities to share the Gospel!
PRAYER REQUESTS
* Preparations for Easter, including our Easter choir special
* Soccer camp at the end of this month
* English students' salvation
* Furlough preparations
Furlough in 2019
We are always amazed at how quickly time passes, and even more so as we look toward our first furlough, just six months from now. We are continuing to schedule meetings from October to March. We look forward to sharing what the Lord is doing with our supporting churches, as well as with new churches, as we raise some additional funds for our new church plant. If your church would like to schedule us for a conference or a service, please email us at
salmons2thailand@gmail.com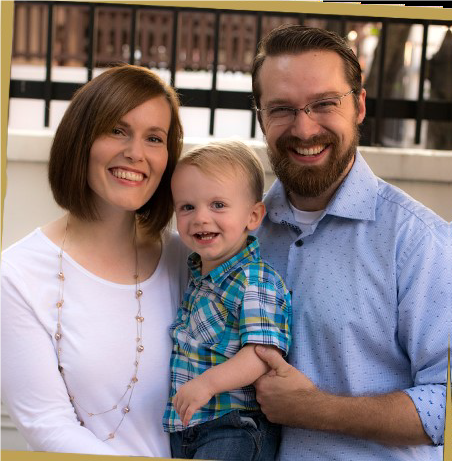 Taking the Truth to Thailand